Railway Newspaper Stamps
The Post Office monopoly was only for letters and did not include newspapers and parcels.
From 1890 until 1925, Railway Newspaper stamps were available to prepay the carriage of newspapers by train. There were six values: ½d, 1d, 2d, 3d, 4d and 6d. Their use was completely separate from that of the special ½d newspaper stamp that was in use from 1873 to 1895.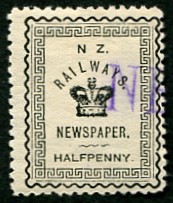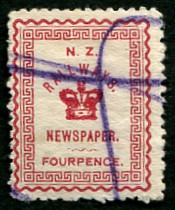 The stamps were surface printed by the Government Printer. Different unwatermarked papers were used and the following perforations are known: 12½, 10, 11 x 10, 11, 14.
Scroll B
From 1924, the shape of the wavy line under NEWSPAPER was changed in the ½d and 1d values so that the waves are much flatter (known as scroll B).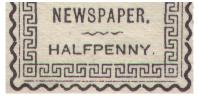 scroll A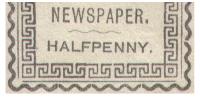 scroll B
The other values are always scroll A. Scroll B stamps are always perf 14.
---
The above information is taken from The Postage Stamps of New Zealand Vol 6, published by the Royal Philatelic Society of New Zealand in 1977. All scans were made by the author.