Wellington - Dannevirke
The outward route of the survey flight on March 16, 1932 from Wellington to Dannevirke was via Masterton and Pahiatua while the return from Dannevirke to Wellington was via Woodville and Masterton.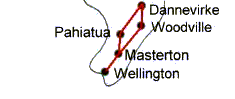 Again, the company involved was Air Travel, the pilot was M.C. McGregor and the plane was a Simmonds Spartan. The flights had the support of the Postal Department and airmail was delivered and picked up at each stop. In total, 5742 items were flown.
Outward: Wellington to Pahiatua
The first cover is one of 309 flown on the Wellington to Pahiatua leg.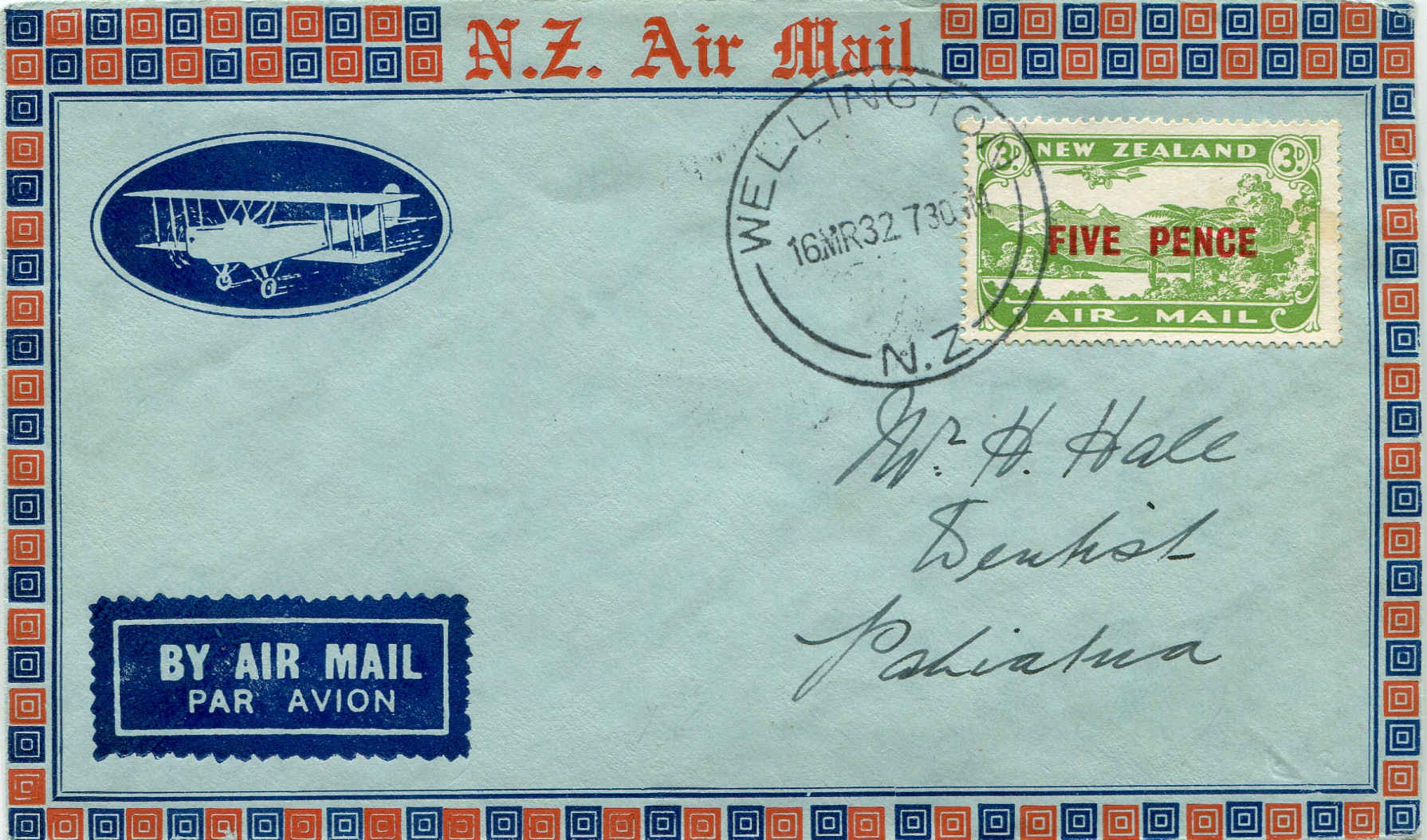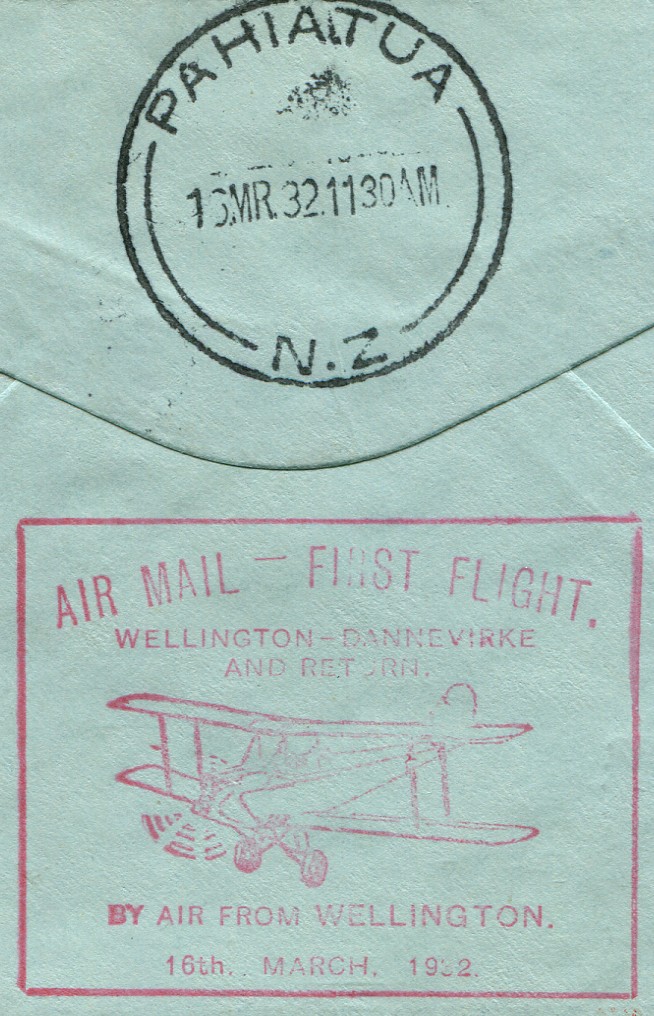 A red cachet was applied on the back at Wellington and a backstamp at 11.30 a.m. on arrival at Pahiatua.
Inward: Woodville to Wellington
The next cover is addressed to London and is one of 381 flown on the Woodville to Wellington leg.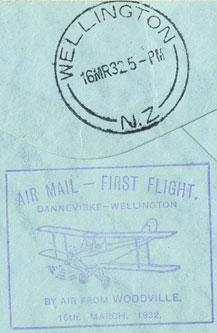 A purple cachet was applied on the back at Woodville and a backstamp at 5 p.m. on arrival at Wellington. It was then carried to the UK by sea.
---
All scans were made by the author. Information on this page is taken from:
Airmails of New Zealand, volume 1 (1955) compiled by Douglas A Walker, and the New Zealand Airmail Catalogue, (2nd Edition, 1994) by James Stapleton. Both are published by the Air Mail Society of New Zealand