Six pence
The 6d was first issued on 1 May 1935 on single watermarked paper and in August 1936 on multiple watermarked paper, both perforated 13½x14.
Three plates were used.
Plate 1
Both the initial issue on single watermarked paper issued on 1 May 1935 and the issue on multiple watermarked paper in August 1936 were perforated 13½x14.
Initially all printings were from a plate with number 1. A crack developed in the plate near the plate number as can be seen in the example.
Official stamps perforated 13½x14 were issued in November 1937.

Plate 2 Blitz Perf 12½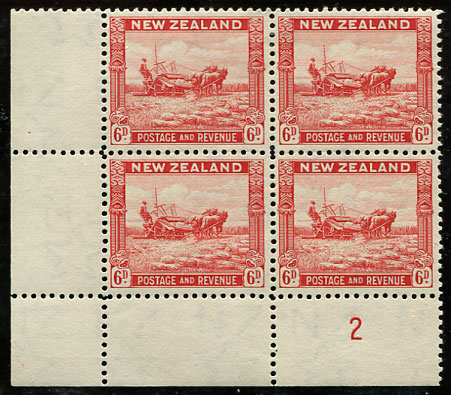 Plate 2 was produced in 1940 and handed over to Waterlow in September 1940. 42,000 sheets were printed and returned to De La Rue for perforation. They were salvaged from the December fire and eventually returned to Waterlow in April where they were perforated 12½. They were issued in October 1941.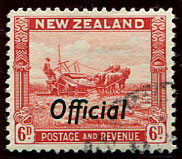 Official stamps perforated 12½ were first issued in December 1941 and had the overprint at the bottom as in all the other issues. However, in February 1942, stamps with the overprint at the top were issued perforated 12½.

Plates 2 and 3 perf 14½x14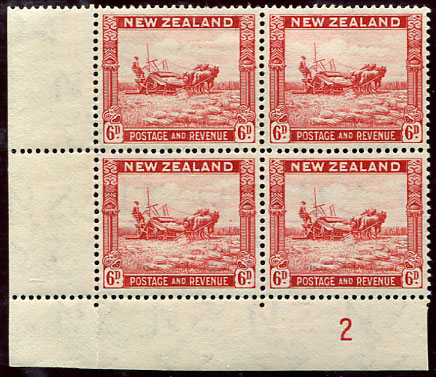 After plate 2 was returned to De la Rue, stamps were issued perf 14½x14 on fine paper in June 1942 and on coarse paper in February 1943. In July 1942, official stamps perforated 14½x14 were issued on fine paper and in 1944 on coarse paper.
Stamps from a new plate 3 were issued in March 1945.
The 6d was withdrawn from sale on 30 April 1947.

---
The above information is taken from The Postage Stamps of New Zealand Vol 1 and 2 published by the Royal Philatelic Society of New Zealand in 1938 and 1950. All scans were made by the author.