ANZAC Plates 1936
One plate was produced for each value with the number 1 appearing in the four corners of the plate. The plate was composed of 4 panes, each of 48 stamps.
After printing, the large sheet was split into four before distribution to post offices. For each value, the plate number appears in four different positions.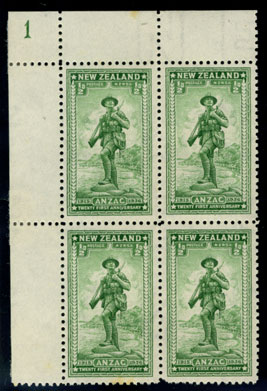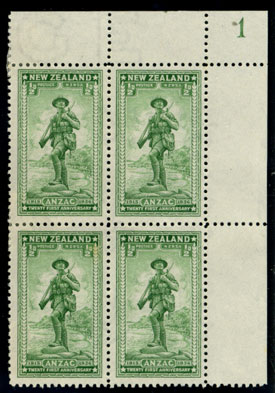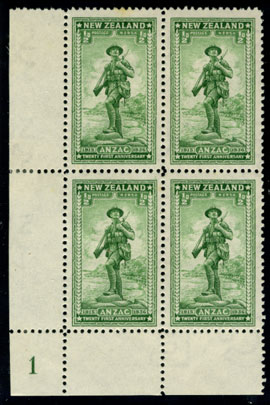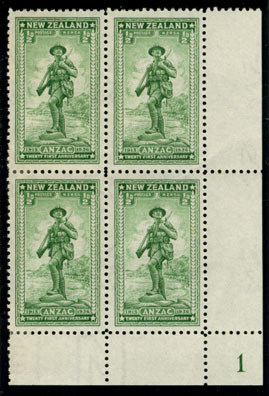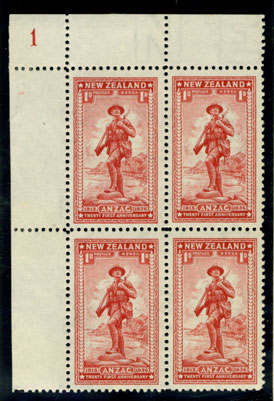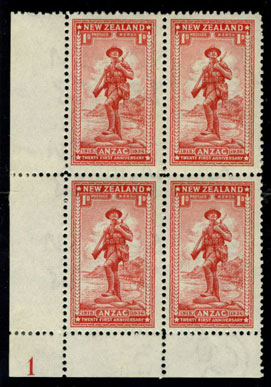 ---
The above information is taken from The Postage Stamps of New Zealand Vol 1, published by the Royal Philatelic Society of New Zealand in 1938. All scans were made by the author.