First Pictorials: officials
Stamps overprinted Official were issued for the first time on 1 January 1907 as, from that date. all Government mail had to be stamped with stamps overprinted Official.
The first pictorials overprinted Official were the ½d, 2d, 3d, 6d, 1s, 2s and 5s values on Cowan watermarked paper perf 14 were overprinted.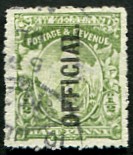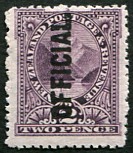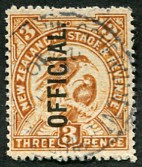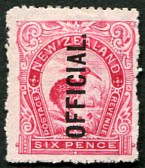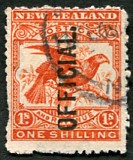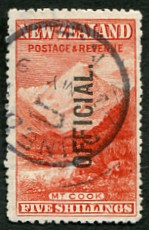 The overprint on the 2d is always very heavy as it was overprinted with worn stereos.

---
The above information is taken from:
The Postage Stamps of New Zealand Vol 1, published by the Royal Philatelic Society of New Zealand in 1938.
The 1898 Pictorial Issue of New Zealand, D. Diamond, published by the New Zealand Society of Great Britain in 2014.
All scans were made by the author.